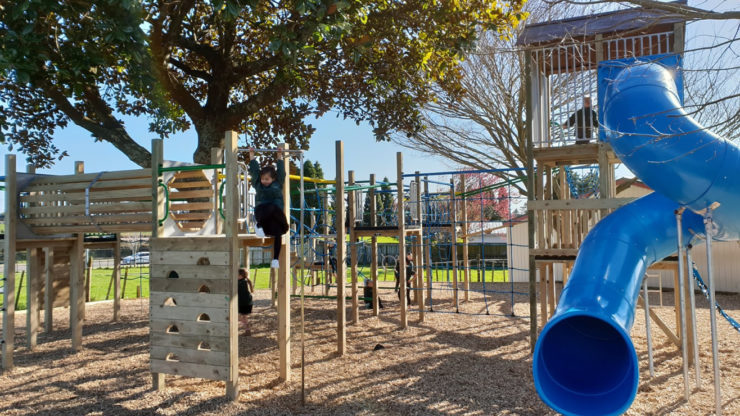 Greenpark School had a unique request; an amazing old tree was growing right where their new playground site had been selected and, not wanting to lose such a beautiful tree, Greenpark called in the team at Playco for the design challenge!
We came up with a design that included all the equipment requested, and was built entirely around the tree! The new playground wraps all the way around the tree and features climbing frames, nets, slides and monkey bars.
The kids absolutely love the new playground and it was exactly what the school wanted. As well as being a unique feature, the tree also provides great shade for the summer months.