Designed to be a retreat on the fringes of Auckland city centre, Western Springs new playspace celebrates the significant ecological area.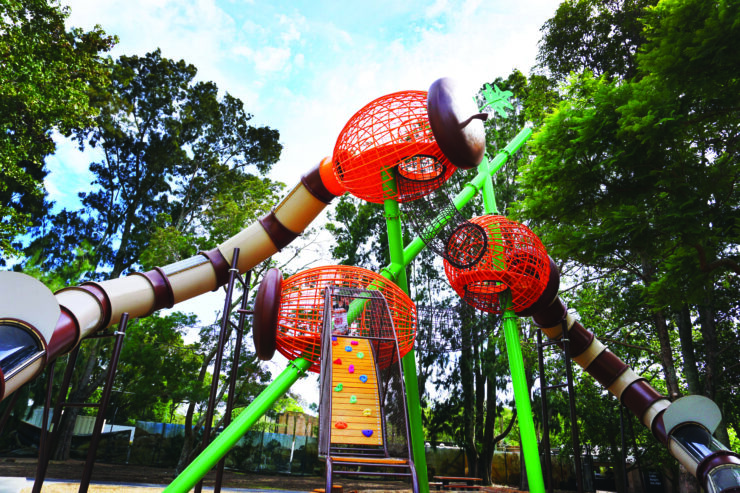 Called an Ecological Escape, the modernised space includes play equipment and zoned areas of play suitable for children of all ages and abilities.
Western Springs sits in a green corridor, with the park surrounded by the popular regional facilities of Auckland Zoo, MOTAT and Western Springs Stadium.
Meandering pathways between the play zones double as beginner bike riding tracks. New and improved pathways, seating, BBQs, drinking fountains, shade sails and shade trees also feature.
Accessibility is prioritised with a combination of new surfaces introduced; the removal of steps and ridges to make sure wheelchairs, prams and those with impaired mobility can use the play
area easily.
Play elements include:
kinetic play
rope play
slides
inclusive play
springers
carousels
swings
natural play
Contact us today to inquire about your playground.