Inclusive Play, Every Day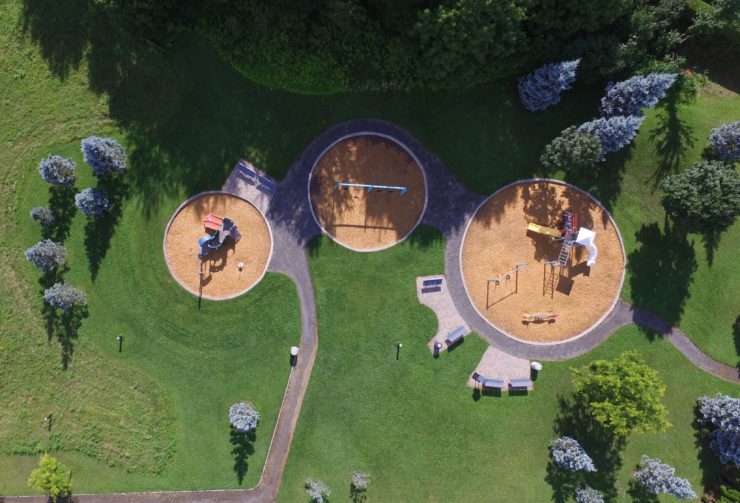 When talking about inclusivity, a different meaning of the word will come to mind for all of us. For Playco, it means considering who will be using the space and how they will be moving around it. Playgrounds are somewhere for everyone to come together. They should be a social space, helping develop cognitive and behavioral skills through play and interaction. All children are the same in one way; they want to have fun!
What to consider for inclusive play
Just like people, inclusivity comes in all shapes and sizes. When planning an inclusive play area, here are a few factors that should be considered that will help inclusivity.
Access: can equipment be accessed from various heights and various widths. Do you need ramps or handles, a transfer station or assistive aide.
Ability: touch, move, sound are all good ways to include all abilities. A quiet sheltered space to calm nerves.
Mobility: is there space to move around and within the equipment, do the swings have a back rest, is the slide wide enough for two.
Age: playgrounds should cater for the very young through to the very young at heart. Often grandparents will take kids to the park, and they will need access through the playground.
Area: what are the surface contours like. Considering that parents will often have children of varied ages wanting to be in different parts of the playground.
Surfacing: is the surface easy to move over
Cultural sensitivity
Facilities nearby
Playco prides ourselves on being the Experts At Play, and by designing inclusive play spaces it means any child can live their life to the full.
Contact us today to see how we can help build a playground for all, for for a copy of Proludics Inclusive Play catalogue.